A hub of style and culture, Korea is currently at the forefront of the fashion industry. Various KPop idols and K-Drama celebrities have become style icons among the fans and the general public alike. The influence of Korean fashion has spread worldwide that many people are even wearing these fashion items in their everyday lives. Below are the various Korean attires that you can wear depending on the occasion.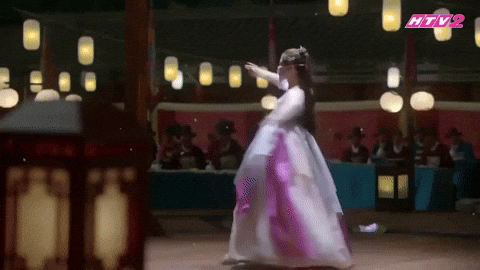 Traditional Attire
What better way to start off this list with the traditional Korean attire called the hanbok? A hanbok is a traditional clothing worn by both men and women. The colors of a hanbok usually indicate the status, the occasion, and even the age of the wearer. While it is now only worn during traditional weddings, funerals, and special occasions, the hanbok is still an important garment from both a fashion and cultural perspective. A hanbok is not easily available overseas, but don't miss out on the opportunity to try one when you visit Korea. You'll look as enchanting as Hong Ra-on as she danced in front of Yi Yeong in "Love in the Moonlight."
Office Attire
Though a normal Korean business setting would require a simple white blouse and a modest black skirt, there are a lot of offices that allow more freedom in terms of attire. Still, there needs to be a sense of formality maintained in the workplace. Blazers and blouses coupled with simple skirts are a great way to showcase the formality of the office with style. Another good way to exude professionalism with your Korean wear in the office is not to go for loud colors and instead opt for lighter or pastel colors. This is so your fashion is subdued and subtle in the corporate environment.
Casual Gatherings Attire
Former SNSD member Jessica Jung has said that whenever she wants to dress up a bit, she goes for ruffled tops or oversized blouses paired with jeans and mid-heels. This is the perfect look for casual dinners and brunches with your friends. It gives you the opportunity to dress up without being too formal. If your goal is to look as flawless as Jessica, it's best to listen to her advice on this one.
Classy Events Attire
If you're going to an event that's a bit more formal than your average brunch, this calls for something fancier. In these cases, you can never go wrong with the black dress. It's classy, sexy, and simple in a way that makes the wearer look effortlessly fierce. Wear a pair of high heels to complete this powerful outfit. Be ready to strut because you'll look runway-ready with this get-up.
Party Attire
Who doesn't like to party when all the work is done? After a grueling week in the office, we just want to go out and let loose for the weekend. That's why you need to look stunning and party-ready before you go out. Mini skirts, see-through blouses, and cocktail dresses that flaunt your figure are perfect for your partying activities. Another way this attire differs from your office wear is your colors can be loud and bright. Shades of red and hot pink exude a distinctly feminine and fierce aura great for a night out of fun, dancing, and music. Of course, you can also go black for that fierce and badass vibe.
The great thing about Korean fashion is that it has a very diverse repertoire of outfits. Each style is unique and fits at least one occasion the best. Whether you're rising up the corporate ladder or simply meeting up for a café date, there is a Korean attire available for you. So the next time you're thinking of what to wear for the next event, why not take a look at Korean clothing stores for that perfect Korean-inspired outfit?